We welcome you to our children's programs here at Westwood UMC! We are so glad you dropped by to see what we have to offer. We have something for all ages every Sunday, and we have occasional special events throughout the year. If you have any questions or just want to talk more about kids, please feel free to contact me. I would be very happy to talk with you by phone or email or meet you in person, whether on a Sunday or another time.
Here are some upcoming events:
April 21 – Easter Sunday – children's celebration during Sunday School hour, NO CHILDREN'S WORSHIP OR CHIMES THIS SUNDAY. We will have special treat/activity bags for our young worshippers that day.
May 19 – Family and Volunteer Celebration picnic at Oshtemo Township Park, large pavilion – 12:30-2:30
June 24-27 – Westwood Neighborhood Churches VBS/day camp – location and times TBD
If you are planning on attending an adult Sunday School class or either of our services, there is a caring place for your youngest family members. Nursery service is provided during both services for infants through 4 years of age.
Every Sunday during Sunday School hour, 9:40-10:40: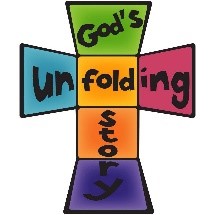 Pre-K/K Class
– This class is for children ages 3-5, through kindergarten. The children are learning about "God's Unfolding Story", through both Old and New Testament stories. This includes,
storytelling, singing and playing games together as well as reinforcing lessons through crafts and art and creative play.
ROOM 8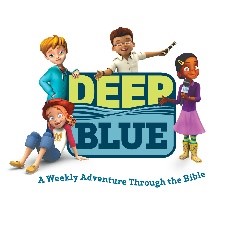 Deep Blue Kids Our Deep Blue Kids are in grades 1-5 and are learning with the DBK curriculum by Cokesbury. This year's theme is "At Home with God" and is focusing on many aspects and forms of families, in the Bible and in our community. Lessons include music, video, discussion, hands-on activities, drama, games, etc. Sometimes even food!
ROOMS 9-10
Every Sunday during second service at 11 a.m.:
Children ages 4 to grade 5 join their parents for the first part of the service. After the Children's Moment, they are dismissed to either Children's Worship or Chimes. They will return to rejoin their family towards the end of the service. Occasionally we will have Family Worship Sundays, with no separate Children's Worship or Chimes. At Westwood UMC we place a high priority on helping our children learn to worship God in their own way. Children's Worship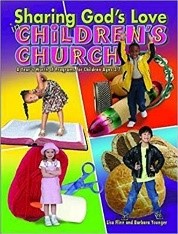 Children grades K-2nd grade have their own worship time, for about a half hour. They will have a teaching time reinforced with music, prayer, and interaction with Scripture presented in ways relevant to their age and interest. These may include storytelling, drama, object lessons, art, food, games, etc. This year they are talking about "Sharing God's Love", with our family, church, school, community, nature, and the world.
We welcome any parents who would like to sit in with us and see what we do during Children's Worship.
ROOMS 9-10
Chimes
Children grades 3-8 will worship God through music as they learn the basics of hand bells and will be given the opportunity to play throughout the year during church services.
MUSIC ROOM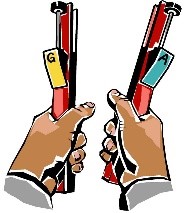 Links:
Family Faith Formation resources from the Michigan Conference of the UMC: Click
Here